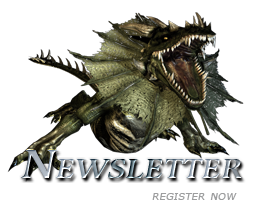 8.July.2011
As the launch date closes in, Pirates of the Flying Fortress is showing more and more of its shine and polish. Debuted at the recent E3 in Los Angeles,the expansion has received an immense amount of positive feedback from the gaming community and the reason is obvious. An expansion that was truly made for fans, these brand newscreens are...
»
14.June.2011
TopWare Interactive has released new, beautifully rendered, in-game screenshots that show just how much the expansion has improved the look of the hit RPG franchise It's obvious in these new shots alone, that TopWare and Reality Pump have once again "upped the ante" in this next installment of the Two Worlds franchise.  Including all new...
»
15.April.2010
The RPG-spectacle continues! With "Pirates of The Flying Fortress", the creators of "Two Worlds II" clear the way for the highly anticipated upgrade for the role playing hit. More than 2.5 million games sold worldwide, numerous awards and a huge fan community are powerful arguments for yet another exciting trip to Antaloor, abducting you...
»